5 Ways Fleet Tracking Can Save Your Business Money
In the past, and even today, companies relied on manual tracking using radios and phones, or simple systems with very little insight beyond vehicle location. These outdated systems, while functional, can be expensive, error-prone, and inefficient.
Modern, GPS-based fleet tracking has fast become an indispensable tool for many companies that use vehicles as part of their day-to-day business. Not only can these systems simplify the running of entire logistics operations, but they can also save your business money in various direct and indirect ways.
Are you thinking about implementing a fleet tracking system or fleet telematics into your operations? Or maybe you already use fleet tracking but are considering an upgrade to a more capable system. In this article, we look at what advanced GPS vehicle tracking can offer you and, most importantly, how it can cut costs for your business.
What is fleet tracking?
Fleet tracking refers to systems used to monitor the location and movement of vehicles. It can be used by any organisation that uses vehicles as part of its operations, from logistics companies to taxi firms and more. The most basic systems simply show vehicle location, updated regularly. More advanced systems, however, may show live locations, more advanced information about estimated arrival times, and other useful features.
However, modern fleet tracking is far more advanced than this, and it often includes vehicle telematics features. Telematics involves the tracking of various data points other than just location. For example, it may track detailed vehicle usage information using a black box, then transmit this information live. This can help businesses track things like fuel consumption, speed, braking, collisions, and so on.
Who can benefit from fleet tracking systems?
The most obvious users would generally be dedicated logistics companies, but everything from delivery companies to retailers, building firms, and more can utilise fleet tracking. Essentially, any business that operates a fleet of its own vehicles can make use of fleet tracking systems to improve efficiency and save money.
How can fleet tracking save money?
Fleet tracking technology can offer an excellent return on investment. Below, we look at some of the ways it could save your company money.
1. Reduced fuel costs
Advanced telematics features included with many modern fleet tracking systems can help you track things like driving behaviour, fuel consumption, and so on. This can give you a detailed idea of individual driver habits, helping drivers identify areas for improvement.
With this information, drivers can optimise their driving habits by reducing harsh braking, limiting acceleration, limiting speed, avoiding leaving engines idle idling, and more. This can directly lead to improved fuel economy and cut fuel costs by as much as 10% in many cases. Scaled across an entire organisation, these fuel savings can have a dramatic impact on outgoings.
2. Vehicle health alerts
Modern fleet tracking can provide advanced information about vehicle health, including warning lights, error codes, engine faults, and more. This information can be transmitted in real time to a centralised computer system, giving your business immediate feedback from wherever your vehicles are located in the world.
Real-time vehicle health insights can help you to easily stay on top of maintenance and fix any issues before they get worse, reducing the risk of expensive repair bills.
3. Fewer accidents
Another massive but underestimated benefit of proper fleet tracking is the impact it can have on accident rates. When you have greater insight into driving habits and the location of vehicles, with detailed feedback to the drivers themselves, driving standards are likely to improve. With this improvement to driving standards, accident rates will generally fall.
Having fewer accidents means lower repair costs, less time with vehicles off the road, and lower driver absences. It can also protect your reputation as a safe, reliable, and ethical business.
4. Lower insurance premiums
A side effect of having a lower accident rate is the impact this reputation for safety can have on your insurance premiums. Insurers associate fleet tracking with increased safety, better driving habits, and lower accident rates, with up to 50% reduction in insurance claims. Additionally, knowing where your vehicles are at all times and adhering to approved routes, as a result, can lead to lower rates of theft. Therefore, implementing modern fleet tracking systems can reduce your insurance premiums noticeably.
5. Better fleet utilisation
Having real-time data available at all times for each and every vehicle in your fleet can enable you to more efficiently manage vehicle usage. For example, when you encounter a last-minute job or change of address, real-time GPS tracking can help you to utilise vehicles nearby the target location in the most efficient way possible without deploying new vehicles. This can reduce expenditure on fuel, labour costs, and administration time.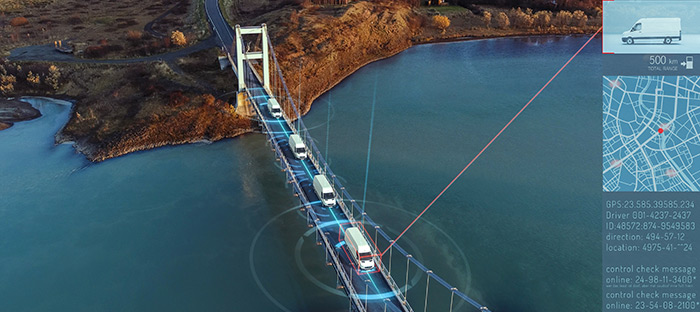 Get next-generation fleet tracking for your business
Trakm8 is a leading provider of fleet tracking and fleet telematics technology, helping you to monitor your vehicles in real time from anywhere and improve operational efficiency across the board. Read more in our Guide to Fleet Tracking.
Beyond fleet tracking systems, we provide other innovative technology for fleet management, electronic proof of delivery, fleet optimisation, and more. Our range of advanced logistics solutions, helps you simplify your fleet management, cut costs, and improve business outcomes.
We help clients of all scales, from small independent operators to multinational fleets and household names including the AA, Iceland Foods, and more.
Based in Coleshill, UK, where the vast majority of our products are designed, developed, and manufactured, Trakm8 proudly holds the 'Made in Britain' marque.
Talk to us today to learn how our innovative fleet management technology can help you.