What is fleet optimisation and route planning?
Fleet optimisation and vehicle route planning allows businesses to create efficient and cost-effective driving and delivery routes, helping to reduce costs through considering a range of important factors. These include:
Multiple drops along one route
Traffic conditions and roadworks or diversions
Nearest driver to specific location or drop point
Road conditions and number of turns en route
Number of miles and estimated journey times
Fleet size
Customer requests and requirements
Whether you are a fleet manager full time or managing a fleet is just a fraction of your job, Trakm8's fleet & route optimisation software can make your job much easier.
Multi-drop route planning
Trakm8's Insight Optimisation software has built in multi-drop route planning capabilities, allowing businesses to create efficient route plans for multiple drops using crucial data about each drop, the roads and the drivers.
Planning routes with multi-drops in mind allows businesses to create routes based on optimum efficiency, ensuring ultimate customer satisfaction and increasing driver productivity.
The benefits of fleet route optimisation and planning software
Fleet route optimisation and planning is crucial for businesses that rely on the activities and performance of their fleet to operate efficiently. Our comprehensive software offers a huge range of benefits to business owners, fleet managers and drivers.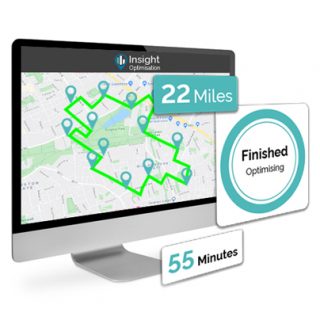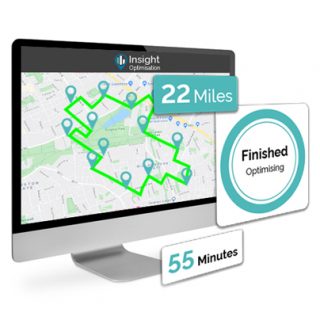 Increasing productivity, which in turn helps to reduce costs, is always at the forefront of any business. That's why here at Trakm8, we have developed the ultimate fleet optimisation solution which can help you achieve just that.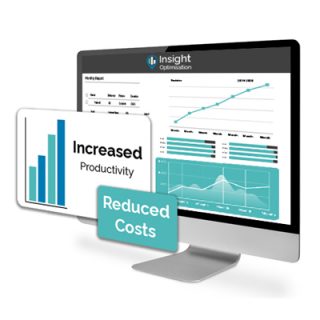 Optimal fleet planning and detailed route management can help reduce your overall fleet operation costs. Our software has been proven to help reduce fuel costs by up to 20%.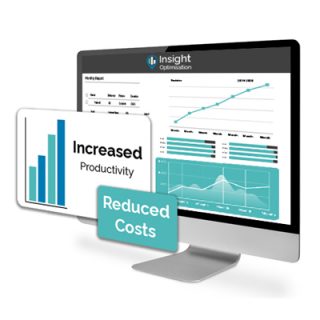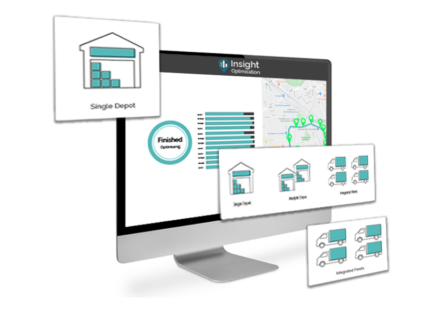 Single Depot, Multi-Depot & Integrated Fleets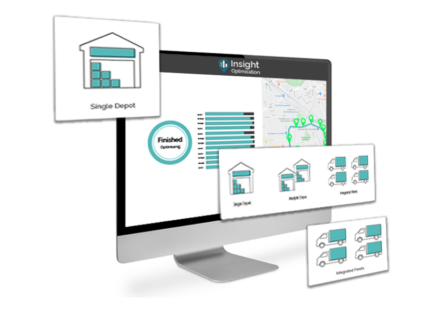 Are you located in a different depot to the majority of your fleet? Whether you manage single or multiple depots, Insight offers the perfect solution for integrated fleet optimisation and management.

Electronic Proof of Delivery (ePOD)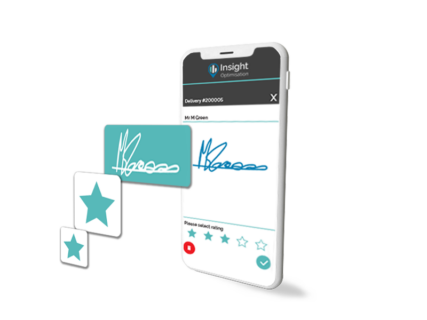 Electronic Proof of Delivery speeds up driver processes and increases customer satisfaction. Processes are all electronic, from safely stored documents to easy-access portals to deal with customer issues.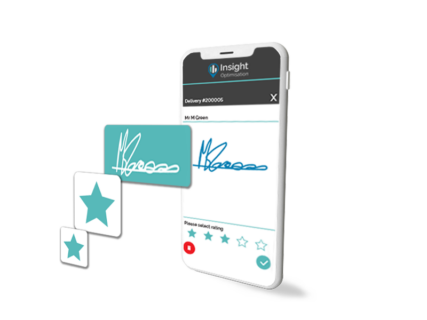 FAQs
What size fleet do I need to be able to use fleet planning software?
You could have a fleet of 20 vehicles or a larger fleet of 500+ – our fleet planning and route optimisation software provides huge benefits to all sized fleets! 
If you want your drivers to take more efficient, cost effective routes that satisfy customers and help boost productivity, our Insight software is just what you need, no matter the fleet size.
What is route tracking software?
Fleet route optimisation and planning software is described in many ways. In essence, the software provides solutions to fleet managers that help to:
Plan effective routes
Optimise driver journeys
Track drivers and their routes to ensure safety and compliance
Manage customer expectations and requirements through comprehensive software
Can I have route planning software for HGVs?
Yes, you can use our unique route planning and optimisation software for a range of vehicles.
Easily tailor your software to track elements important to you and your business – this may differ depending on whether you have a fleet of cars, vans, trucks, HGVs or even a mix of vehicle sizes!