Trakm8 Insight – Keeping your business moving, for maximum results.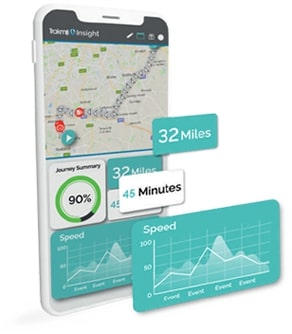 At Trakm8, we provide an intelligent, single fleet management solution that enables you to better track and optimise your fleet.
Our industry-leading diagnostics, featuring innovative integrated telematics cameras and devices, give you greater data-driven insight into a range of key areas, from route optimisation and fuel expenditure to vehicle health and driver behaviour.
Devices connected to our servers
0

,000+
Miles of data collected annually
0

,000,000+
Devices manufactured to date
0

,000+