A Brief Guide to Fleet Tracking in 2023
Fleet management is an important part of running any business that uses vehicles as part of its operations, and an indispensable part of modern fleet management is fleet tracking. Modern fleet tracking systems have come a long way from just a few short years ago, with more powerful, faster, and more comprehensive tracking now available to any business.
It's always been important to know the location of business vehicles, but until the wide-scale adoption of GPS, fleet tracking was limited to the use of radios and phone calls. More recently, GPS location data has been used to accurately track live vehicle locations, but the applications and benefits of fleet tracking goes far beyond this, and the field is advancing all the time.
But how does fleet tracking work? And what are the potential benefits to you and your business? In this handy guide to fleet tracking in 2023, we take a look at how fleet tracking has the power to change the way you approach fleet management, with a view to helping you decide if it's worth the investment to implement or upgrade a fleet tracking system.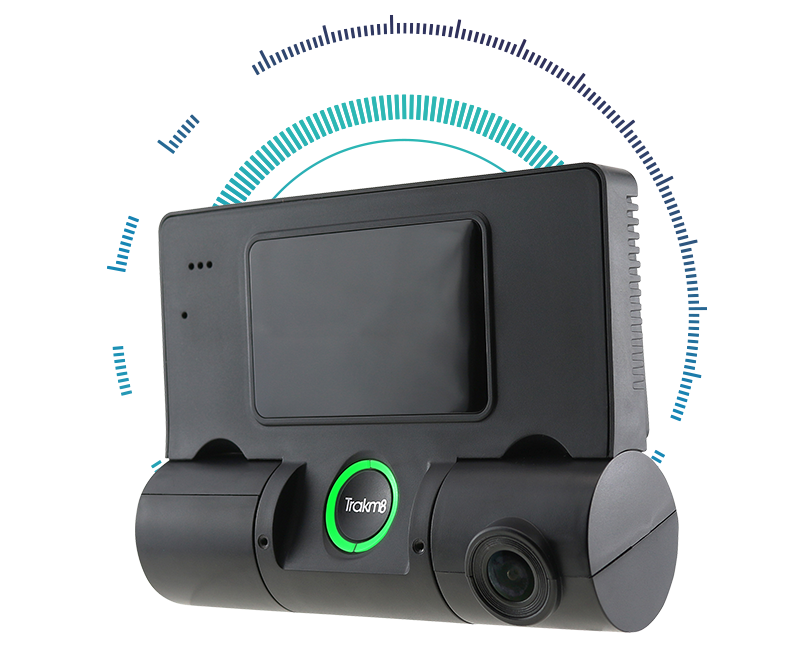 What is fleet tracking?
Fleet tracking is the term used for the technology and processes involved in monitoring vehicle fleets. In the strictest sense, fleet tracking simply refers to monitoring the location of vehicles, usually via GPS. However, as the technology has advanced in recent years, the term has often come to encompass other types of tracking, also known as fleet telematics.
This more advanced fleet tracking, or fleet telematics, can involve monitoring of various other useful vehicle metrics beyond just location. For example, a modern system may be able to track a range of metrics, including:
Idling data
Fuel consumption
Driving habits (acceleration, braking, and speed)
Engine faults
Collisions
Some organisations may not immediately see the use for tracking these kinds of metrics, but they can be surprisingly useful, with impacts on things like insurance premiums, vehicle lifespan, driver safety, and operating costs.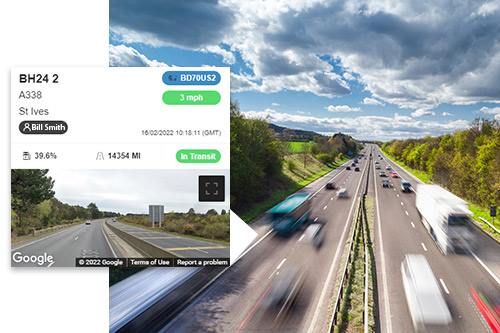 Who uses fleet tracking?
In theory, any organisation that uses vehicles as part of its operations and enjoy the benefits of using a fleet. This could include any organisations involved in logistics, deliveries, construction, and so on.
Fleet tracking technology has become significantly more cost effective in recent years, meaning it's completely accessible to anyone. This includes small independent operators with a single vehicle, all the way up to huge multinationals using thousands of vehicles across dozens of countries. In essence, the benefits of fleet tracking and fleet telematics are the same, regardless of the scale of your operation.
How does a fleet tracker work?
Fleet tracking devices vary in size, complexity, and function, so they all work in slightly different ways. To explain how they work, it's important to understand the different types. At its most basic level, fleet tracking can be achieved via a smartphone's integrated GPS. In these cases, the phone itself is the fleet tracker. This kind of tracking can provide basic information like location anywhere in the world, velocity, and routes, all transmitted to a central location.
However, to benefit from the more advanced features of fleet tracking in 2023, you'll probably want to use an in-vehicle device. These devices are installed into individual vehicles and can track various advanced metrics by communicating with the onboard computer and recording the data and/or transmitting it to a central location.
Incoming data then needs to be processed by specialised software. In the case of smartphone-based tracking, this may just be a generic mobile app. To benefit from the full power of modern fleet tracking, however, you'll generally need dedicated fleet tracking software. The best fleet tracking software will be able to record, process, and analyse all your fleet data, then organise and display it in a simple format. This makes it more usable and can help to simplify fleet management and fleet optimisation processes.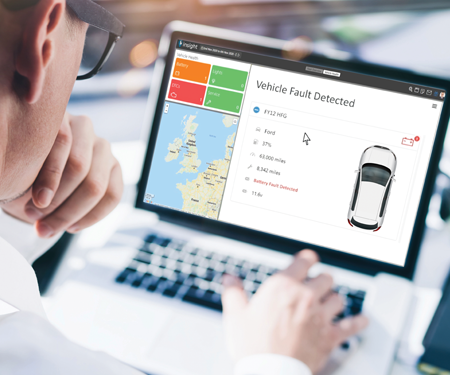 What is fleet management software?
Fleet management software is any digital platform used to support fleet tracking and fleet management operations. The software can be cloud-based or stored on a computer system, and is used by fleet managers to collect, view, and manage the data associated with fleet tracking.
The most rudimentary fleet management software allows users to track the geographic location of individual vehicles, either in real-time or at regular 'snapshot' intervals. More modern and advanced software can provide an interface for users to view and manage various other vehicle metrics being transmitted by telematics devices, such as driving habits, fuel use, and so on. Additionally, some platforms feature analytics capabilities, helping to provide more tangible information to users and even make useful predictions/recommendations based on existing data.
Essentially, good fleet management software helps businesses streamline, improve, and automate key parts of the way they handle their vehicle fleets.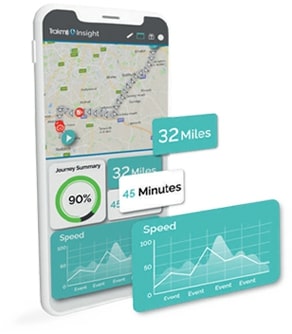 Benefits of fleet tracking
Remotely manage your fleet
The ability to remotely manage your entire fleet can be hugely beneficial in a number of ways. It allows you to centralise all fleet management work, boosting efficiency and making communication far more simple. This can speed up response times, help you compare and coordinate more easily, and streamline the overall workflow of your fleet management employees.
Cut fleet management costs
Simplified and more effective fleet management naturally leads to lower operational costs. Workloads will be smaller, there are likely to be fewer communication errors, and issues can be resolved faster, all leading to lower costs, so resources can be allocated to other important areas of the business.
Improve driver safety
Monitoring advanced vehicle metrics can encourage safer driving habits and help your drivers avoid dangerous areas and situations. This can greatly reduce the chance of collisions, keeping drivers safe.
Extend the life of your vehicles
More efficient driving, fewer collisions, and faster flagging and resolution of mechanical issues can all contribute to vehicles staying on the road for longer. This can greatly reduce the overall costs of maintaining your fleet, as replacing vehicles is one of the greatest expenses for any fleet management operation.
Reduce your insurance premiums
Using certain kinds of fleet tracking and fleet telematics systems is recognised by many vehicle insurers. As the technologies are associated with safer driving and less frequent vehicle maintenance, insurers often offer lower premiums to organisations using fleet trackers. Some fleet tracking systems can save you as much as 50% on your insurance premiums.
Collect and use data centrally
Some fleet tracking systems communicate all vehicle metrics live to a central location. This efficient way of gathering data makes it possible to collect and analyse huge quantities of data on your entire fleet automatically and in real time.
Improve your customer outcomes
The benefits of fleet management aren't limited to just your business. With the right fleet tracking system and software, you can share vehicle location and expected arrival times with customers. This can significantly improve the customer experience and help you provide a better service.
Reduce fuel use
Many modern fleet tracking and telematics systems can monitor key driving metrics like idle time, acceleration, and braking, along with location and route. Using this data, it's simple to encourage more efficient driving habits and use the shortest routes, limiting fuel usage. This can save you money and reduce your environmental impact.
Optimise vehicle use
Knowing the precise location of every vehicle in your fleet at all times can help you remain agile and responsive to unforeseen circumstances. For example, if an unexpected order comes through, you can quickly assign a nearby vehicle to take it on, or if a vehicle breaks down or a driver is absent, you can easily fill the gap with other vehicles in the fleet.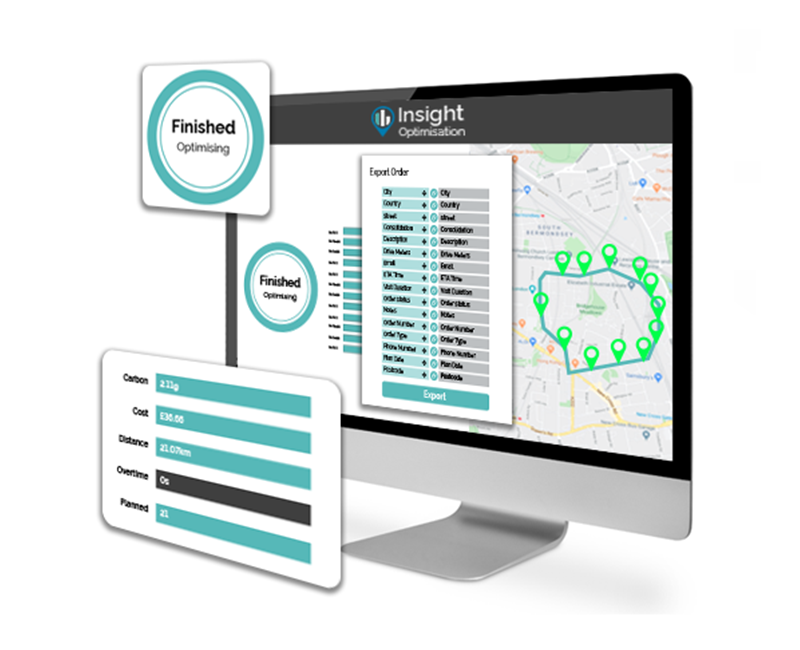 Tips for better fleet management
Establish your tracking goals
Before you start fleet tracking, or as quickly as possible, try to establish some key aims. For example, maybe your fuel budget is too high and you want to reduce it. Or maybe delivery times are unacceptably long, and you're aiming to improve them. Defining goals such as these can help you to get the most out of your fleet tracking system and invest in the system that's best-suited to your organisation and its aims.
Choose appropriate tracking equipment
Fleet tracking devices and software can vary greatly in type, function, and price. For example, some fleet tracking systems simply involve smartphones, whereas the more advanced systems are likely to involve integrated in-vehicle devices and dedicated fleet management software. Do your research and ensure you invest in the appropriate equipment (and software) that will allow you to achieve your business goals.
Monitor as much as possible
You may not immediately see the benefit of tracking some of the metrics that can be followed using modern fleet tracking and fleet telematics systems. However, many of these metrics, such as precise driving habits, can be extremely useful, improve your safety record, save you money in a variety of ways, and make continuous improvements to efficiency. As such, it's good practice to collect as much vehicle data as possible.
Put drivers first
When fleet tracking, drivers should always be prioritised first and foremost. Not only will this result in improved driver safety and wellbeing, but it can also help to improve productivity levels and business outcomes.
Use good fleet management software
A fleet tracking system is only as good as the software powering it. The best fleet management software gathers, organises, analyses, and presents data in an intuitive way, making fleet management simpler, faster, and more cost-effective.
Trakm8 – Advanced fleet management for all
As a leading global provider of GPS fleet tracking and fleet management systems, Trakm8 offers a range of advanced hardware and software products to help you manage your fleet more effectively and save money. Our innovative telematics products can save you as much as 50% on vehicle insurance premiums.
We've worked hard to develop some of the most advanced devices and fleet management software on the market, and we've ensured that all of our systems are quick to install and simple to use. With Trakm8, you can start tracking real-time vehicle data and transforming your fleet management immediately.
Our diverse client base includes organisations of all scales, from small independent businesses with single-vehicle fleets to nationwide and multinational companies including Calor, the AA, Autoglass, and more. Whatever your scale and whatever your industry, we have a fleet tracking system that's perfect for you.
Based in Coleshill, UK, where the vast majority of our products are designed, developed, and manufactured, Trakm8 proudly holds the 'Made in Britain' marque.
More effective fleet management, with Trakm8
Get in touch to find out how Trakm8 can help you manage and optimise your fleet.