A brief guide to Video Telematics in 2023
In the ever-evolving world of fleet management, emerging technology regularly improves and changes the way things are done. In recent years, the widespread use of GPS tracking and mobile internet transformed the industry by allowing companies to track precise vehicle locations in real-time. As computing power continues to get more compact and powerful, devices become more advanced. The list goes on.
The most recent advancements, however, have come in the field of video telematics, which is slowly but surely revolutionising the fleet tracking industry yet again. Video telematics systems combine video capture with existing elements of vehicle telematics, and even advanced AI-based technologies like computer vision to provide another level of safety, efficiency, useful data, insurance savings, and other benefits.
The core technology has been around for some time now, but 2023 brings new advancements, better devices, and more benefits for companies that rely on fleet tracking.
In this guide, we'll take a look at the field of video telematics, some of the benefits, and how to know what to look for when investing in a video telematics system for your business.
Video telematics: an overview
To answer this, we'll first have to briefly look at the wider field of fleet tracking/fleet telematics, then look at how video telematics fits into the space and enhances it.
What is fleet tracking?
Fleet tracking describes the concept of tracking vehicle data in order to run businesses more effectively. The tracking mostly involves location data, but this can extend to driving habits (i.e. acceleration, speed, braking, idling, and so on), detailed route analysis, collision data, and more. The collection and use of this data is also known as fleet telematics.
A very important element of modern fleet tracking is data analytics. With the sheer quantity of data being gathered by many tracking systems, specialised analytics software is used to organise, analyse, and provide useful insights into it. The software used to analyse data often utilises artificial intelligence to glean powerful and actionable insights.
The exact types of data gathered vary greatly depending on the type of devices installed, but the purpose is generally to boost efficiency, improve driver safety, and reduce various running costs.
What is video telematics?
Video telematics can be considered a branch of the broader field of fleet telematics. As the name suggests, it refers specifically to the use of video technology to assist with the fleet tracking process, integrating GPS tracking, dashcams, real-time data transfer, and data analytics software to provide a comprehensive overview of vehicle operations.
The technology has evolved significantly since it began being used, growing from basic GPS tracking to extremely accurate tracking with sophisticated data analytics. Video camera technology has also dramatically improved in recent years, with very high-quality cameras now more affordable and compact than ever before. The RH600 4G Integrated Telematics camera from Trakm8, can provide live streaming both road-facing and driver-facing using the Insight platform.
The video tracking systems can collect a wide range of data, including vehicle speed, location, driving habits, idling time, and raw video footage. This data is automatically analysed by software to provide a detailed picture of fleet operations, helping businesses make informed decisions to improve performance and safety.
Who uses video telematics?
Much like any simpler form of fleet telematics, video telematics can be beneficial to any kind of business that uses vehicles as part of its operations. For example, some common users of vehicle tracking systems include:
Delivery/logistics companies
Supermarkets
Retailers
Manufacturers
Taxi/rideshare companies
Companies of all scales and with any size of fleet also use video telematics, regardless of whether they have a single vehicle on the road or thousands. Essentially, if your business has vehicles, you can use video telematics.
Benefits of video telematics
The benefits of video telematics are wide-ranging and go far beyond simply providing a visual record of a journey. Below are some of the main benefits of investing in a good video telematics system in your fleet.
Improved safety
A huge benefit of video telematics for both businesses and the drivers themselves is the impact they can have on safety. By tracking important metrics like driving habits, speed, routes, and location, telematics systems, then providing real-time feedback to software and fleet management staff, it can contribute to a safer driving culture. Video footage downloaded from cameras can also be used for driver coaching programmes. Additionally, simply knowing that there is a camera in the vehicle can result in drivers operating their vehicles more safely.
All of this can help to keep drivers safe, reduce vehicle turnover, and improve a company's reputation, among other benefits.
Lower insurance premiums & simpler claims
A side-effect of better safety records and more efficient fleet usage is that video telematics systems can result in insurance-based benefits. For example, insurers factor the use of certain systems into their calculations, leading to lower premiums for your business, potentially saving you significantly on annual outgoings.
Secondly, having video telematics systems installed in your vehicles can make the insurance claims process far simpler by providing visual evidence, avoiding costly 'crash-for-cash' claims, helping to attribute fault when your drivers are involved in accidents where they weren't at fault.
A good video telematics system like Trakm8's Insight platform can also provide immediate visual data in the event of an incident, meaning you'll be able to respond right away and begin processing insurance claims immediately.
Reduced fuel use
Vehicle telematics in general can have a huge positive impact on efficiency, and video telematics builds on this by providing even more data and insight to fleet management teams. When you know exactly where your vehicles are, it becomes far easier to plan efficient routes and reduce fuel consumption, which in turn is better for the environment and saves money.
More efficient fleet management
A key benefit of video telematics and fleet management is the ability to oversee and manage fleet operations more easily. By tracking all kinds of important fleet metrics, including video footage, it is simpler to organise fleet operations, make decisions on the go, and respond to unforeseen circumstances. This faster, more efficient fleet management can lead to cost savings, improve the employee experience, and free up time for staff to focus on other areas of the business.
Lower maintenance costs
Beyond improving driver safety, the safety and efficiency benefits often associated with video telematics can reduce maintenance costs. Good video telematics systems, when properly used, can reduce the chance of collisions, improve driving habits that can minimise wear on vehicles, and reduce the number of miles that each vehicle needs to travel for a given job.
While the benefits may seem small, the cumulative impact on costs can be significant, particularly over a long period of time and across large fleets.
Improved customer satisfaction
Many of the benefits above can result in smoother, more reliable, and more timely operations, such as deliveries. This can have an impact on customer satisfaction, driving repeat custom and company reputation.
Key features of a good video telematics system
There are a few key features to try to look for in any good video telematics system:
Real-time GPS tracking is an excellent feature for efficient route planning and vehicle monitoring.
High-quality video footage is equally important, as clear and reliable video data is crucial for incident verification and driver behaviour analysis.
Data analytics features can help you track, manage, and improve your fleet operations and turn the data collected to be transformed into actionable insights.
Reliability and build quality are important features for any video telematics system, as functional equipment is essential for continuous data collection.
A user-friendly interface ensures that the system is easy to use and doesn't create additional work for your team.
Strong support means you'll always have the help needed for training, installation, repairs, and upgrades.
Choosing the best video telematics system for your business
Choosing the right video telematics system requires careful evaluation of your business' unique needs and goals. For example, a company with a smaller fleet may require a different solution to a larger national or international operation.
The type of vehicles in your fleet can also influence the choice of system. Different vehicle types may require different hardware and software products. Cost-effectiveness is another critical factor – a system that provides the needed features at an affordable price point is ideal.
When choosing an equipment provider, it's also important to look at their reputation and customer feedback to ensure you're getting reliable, high-quality service you can trust, with proper support.
Trakm8's RH600 integrated telematics camera
The RH600 integrated telematics camera is Trakm8's flagship video telematics device, trusted by household names such as Iceland Foods.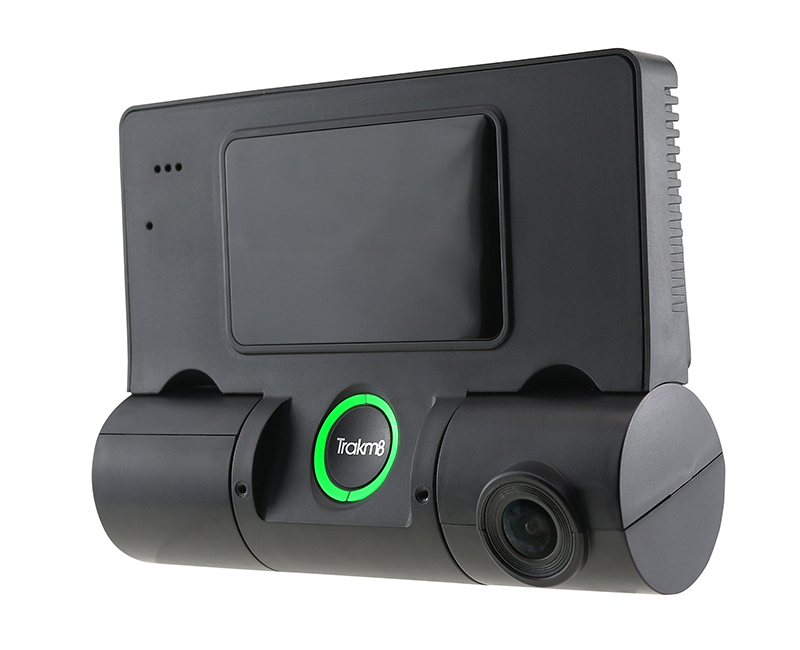 The award-winning RH600 offers an all-in-one video telematics solution, with many benefits including:
Full telematics capabilities
4G live streaming
Multi-lens options
Vehicle health reports
Driver behaviour scoring
Powerful insights, integrated into a user-friendly desktop and/or mobile app
Video encryption
Invest in the RH600 to enjoy:

Trakm8's RH800 multi-camera MDVR with full telematics capabilities
The soon to be launched RH800 multi-camera mobile digital video (MDVR) from Trakm8 is an excellent, high-performance device for fleets of any size. One of the lightest, smallest MDVRs on the market today, the RH800 is manufactured and supported here in the UK. The RH800 integrates full telematics capabilities with a four-channel (four camera) MDVR remote access camera, complete with 4G connectivity for remote downloading of footage & live streaming.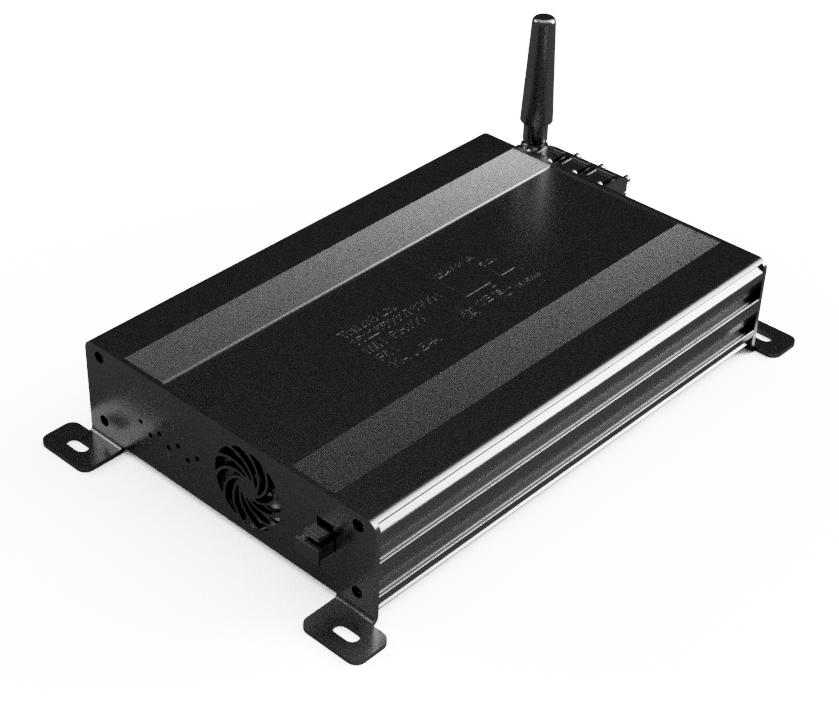 The RH800 provides driving behaviour data via an onboard accelerometer, allowing for camera activation during harsh manoeuvres. This also means that the RH800 can provide FNOL notifications and triggered video in the event of an incident.
Combining HD camera functionality with Trakm8's market-leading telematics means that users can benefit from a wealth of features, including driving behaviour scoring, vehicle health alerts, driver ID support, remote tachograph downloads, livestreaming, and in-cab driver feedback via our accessory range.
We also have an extensive range of camera lenses and accessories that allows for bespoke camera fitment requirements. This is the perfect solution to help your fleet become DVS compliant too.
Video telematics: summary
Video telematics represents a significant leap forward in fleet management, augmenting the already transformative benefits of modern fleet tracking systems. With its ability to enhance safety, boost efficiency, and reduce costs, it can be an excellent investment for any business operating a fleet of vehicles, regardless of size or industry.
Better fleet telematics, from Trakm8
If you're considering investing in video telematics for your fleet, we're here to help. Contact us for more information about the powerful RH600 or RH800, how video telematics can improve your operations and, and the rest of Trakm8's products and services.