Insight 2.4.80 Release Notes
What's New
Our latest version of Insight (2.4.80) is now live for all Insight customers. Packed with exciting features, here is a rundown on what's new in this latest release.
Tacho
Remote tacho download management and reporting are now available in Insight.
Trakm8 can store your company digital tachograph cards at our secure 'card hotel' in Coleshill, West Midlands
Add your tacho IDs in bulk with Insight's easy to use bulk import tool
Use driver digital tachograph cards as driver identification for reporting purposes
Schedule automatic downloads of both driver and vehicle files and receive alerts & reports for any download issues.
Download driver and vehicle files on an ad-hoc basis
Use tacho data for creating driver and vehicle timesheets
Hover over vehicles in the Livetrack Perspective/map widgets and see information such as time until next break, driving time, remaining driving time, driving state and more
Administration
Administration of your Insight organisation such as adding people, vehicles and devices has been improved. The admin area has had a complete re-work and is now more intuitive to use and has an improved look and feel.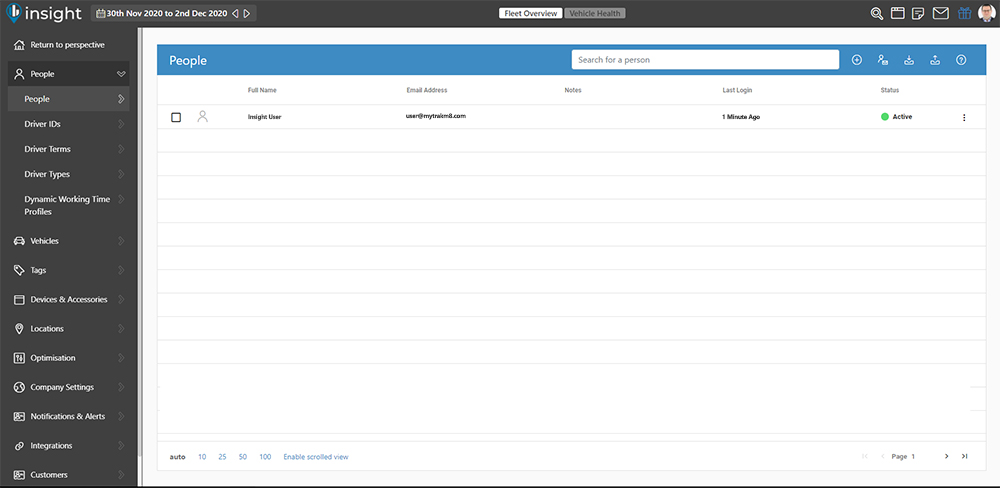 Optimisation
Insight Optimisation has had several improvements including:
Link deliveries with collections to prevent wasted journeys
Set a specific time window for route optimisation
ePOD improvements including failed delivery/visit notes, ratings, and driver notes
Update orders in bulk using the Orders widget in Insight Optimisation
Dynamic working time profiles makes planning driver breaks easy
Import customer details when importing jobs into Insight Optimisation
Vehicle Checks
Drivers can perform regular vehicle checks using the Insight mobile app (iOS and Android). The driver can report defects such as windscreen wiper, warning lamps, light, and indicator issues by failing a check and can attach photos of any issues using their mobile device. The fleet manager can then receive alerts and review cases in the Insight Portal.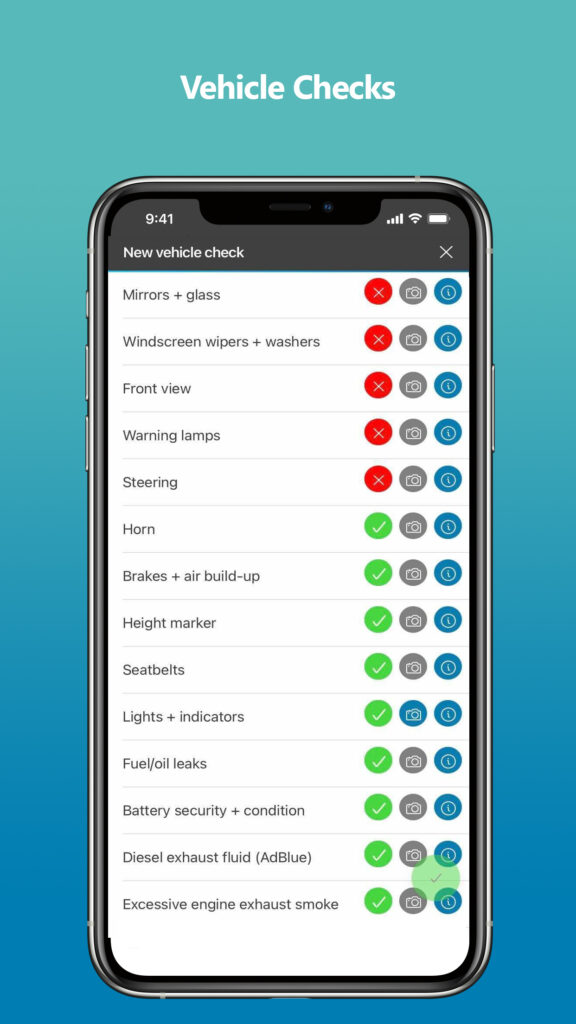 Incident Reporting
If a driver is involved in an incident, they can use the Insight App to report incidents which can then be viewed by the fleet manager in the Insight Portal. Capture information such as third-party driver details, witness details and attach photos to the incident report.