Insight 2.7.33 Release Notes
Our teams have been busy working to improve your Insight experience, here's a summary of what's changed in 2.7.33.
Report widgets – remember 'Autosize all columns' on refresh/reloading the Perspective
Report widgets will now persist user format preferences, meaning that when report columns are autosized, the report format will save and remain this way even when a user leaves and revisits the perspective.
This enhancement allows users to quickly retrieve information from reports in the format they last used, without the need to re-adjust the report.
Compatible tiers: Essentials, Business, & Enterprise
Trigger actions can set case priority on creation
Users can now dictate the priority level of a case when it is created via the 'Triggers' service.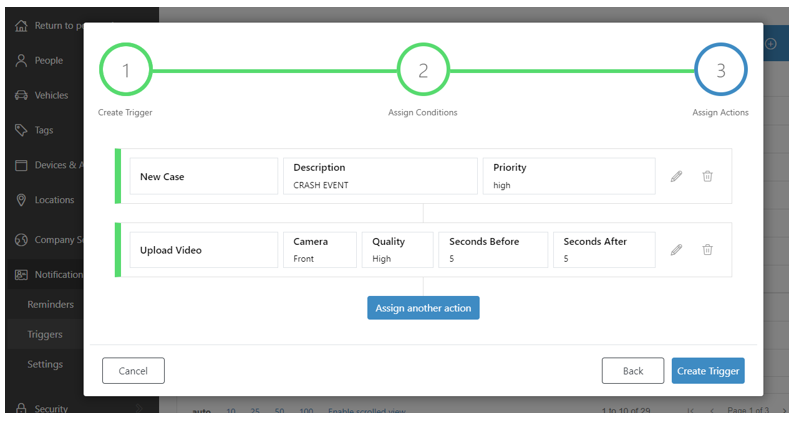 When determining the action that is associated with a trigger users can choose for a new case to be created within the Case Management perspective. The latest enhancement now allows users to also dictate the priority level the case is created with. This is particularly helpful for more urgent event types, allowing users to match case priorities with their internal escalation processes.
Compatible tiers: Essentials, Business, & Enterprise
Report filtering enhancement
This enhancement allows users to easily filter their data when they have created their own report using Insight's report builder. Users can now select from the full range of possible filter conditions that can be applied to the report and the relevant messaging will then be added to the report contents automatically. This stops the data from being limited by the events and metrics that a user has selected when building the report.
This enables users to reach their desired report data and easily add valid conditions regardless of how the report was built.
Compatible tiers: Business & Enterprise
Job Import Enhancement
When importing orders via the job management widget, users can now see the total number of rows imported as well as other characteristics regarding the imported jobs.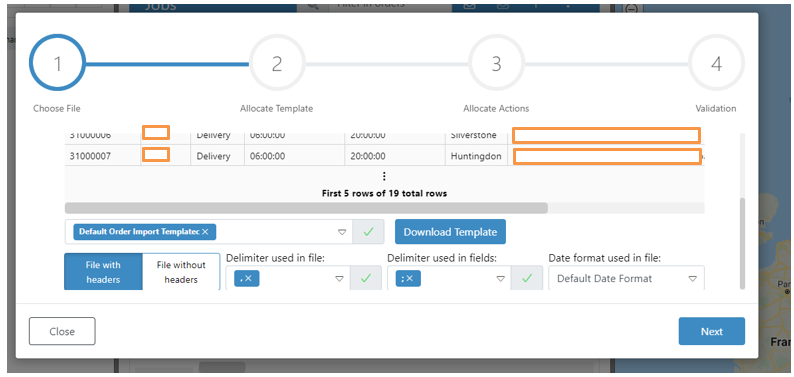 Compatible tiers: Enterprise, Optimise & Despatch
Charge reminders
Users can now create charge reminders for their Electric Vehicle (EV) drivers. This feature allows you to select the time and re-occurrence rate of the reminders as well as applying conditions.
Example: Send an EV charge reminder to the vehicle's driver at 6pm IF their vehicle's State Of Charge (SoC) is less than or equal to 50%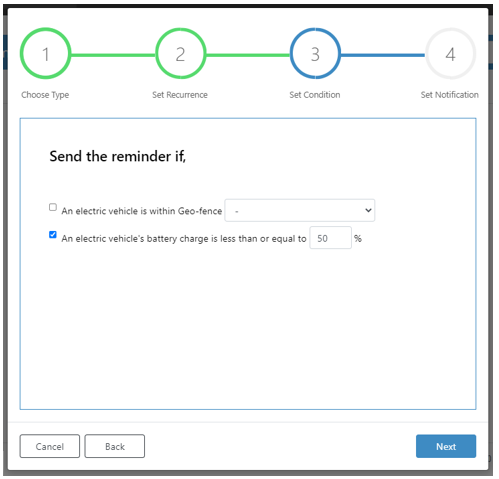 Compatible tiers: Essentials, Business, & Enterprise
Driver league tables
Users can now add a 'Driver League' widget to their perspectives to show how their drivers rank in terms of safe and efficient driving. The league will show system users and team leaders the position of the drivers in the league and can also be used to share the league position with the drivers while still omitting sensitive personnel data.
The league will also show driver position trends based on the applied timeframe.

Compatible tiers: Business & Enterprise
Return order into trigger
This enhancement allows users to dictate trigger actions based on order change events, these events occur any time there is a change to an attribute associated with an order. Allowing users to select these events via the trigger service means that users can assign bespoke outcomes to these events, such as creating new cases and raising notifications and email alerts to designated users.
Compatible tiers: Enterprise, Optimise & Despatch