Insight 2.8.66 Release Notes
Insight 2.8.66 is now live for all customers. Our development team has added several new features and enhancements, including:
New Insight Lease Exception Report
The new lease distance exception report allows users to better understand the status of their vehicles in terms of their lease distance allowances.
The detail included in the report reflects the below three categories:
Lease Near Distance – Accumulated vehicle mileage within a certain percentage of the lease allowance. (This setting can be updated via the vehicle's admin page and will default to 90%).
Lease Exceeds Distance – Accumulated vehicle mileage has exceeded lease allowance.
Early Lease Warning – Uses the accumulated mileage of the first 30 days of the vehicle's utilisation and compares this with the lease duration and allowance in order to predict if a vehicle is likely to exceed their allocation.
Compatible Insight tiers: Insurance
Add 'no driver ID entry' to report filter parameters
New report filtering options allow users to quickly identify vehicles in their fleet that are being operated without a driver ID entry; this is helpful for customers that utilise a driver ID solution (Using tachograph or RFID options).
The filters can be added to any report that details driving data, allowing users to select from the below parameters:
Driver ID assigned
Driver ID unassigned

Compatible Insight tiers: Business & Enterprise
User Account preference LiveTrack Tab
This new feature allows users to set their preferred view when using the Livetrack widget, which will then be used any time they access the widget.
The default options are:
Users can set his preference in the Account section of the user profile.
Compatible Insight tiers: Business & Enterprise
Livetrack improvements
The Livetrack feature has been improved to provide a better experience when tracking a vehicle in transit. This includes new map panning settings that keep the vehicle within 10% of the edge of the screen.
This means that you can track a vehicle throughout its journey without having to update your map zoom level manually.
Compatible Insight tiers: Essentials, Business & Enterprise
Insight scheduled reports use the schedule title
Scheduled reports that are delivered via email will now include the title of the report within the email subject header. This allows users to quickly recognise the relevant reports within their inbox by using the same reference that is used within the Insight system.
Compatible Insight tiers: Essentials, Business, Enterprise & Insurance
Insight Case Management – Notification window when trying to close case
When closing a case via the case management perspective users are now asked to confirm that they wish to proceed with the action.
This prompt has been added to remind users to check the details that they have added to the case before marking it as closed.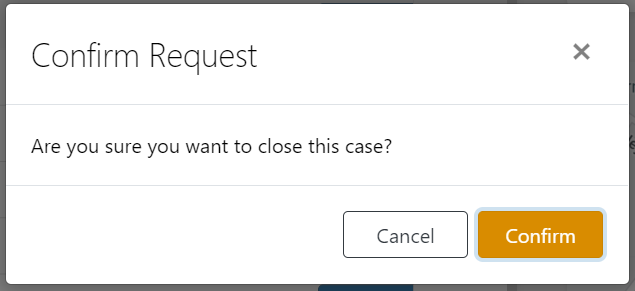 Compatible Insight tiers: Business & Enterprise