The benefits of using ePOD for your fleet
Proof of delivery (POD) is the process of recording the receipt of a delivery. This makes it a vital part of the logistics industry, and a vital part of any delivery, aiding the accounting and record-keeping processes and eliminating most disputes by ensuring the delivery company and the customer have a record of any deliveries.
In the past, people relied on using physical documents for the POD process. This would generally involve obtaining a signature from the recipient of a delivery. In fact, this is still the standard procedure for many delivery companies around the world today.
While traditional POD is undoubtedly a functional system, it is, in many ways, outdated. As a manual process that relies on paper documents and signatures, it can be inefficient, slow, and unreliable.
In recent years, however, the industry has been undergoing a quiet but transformative revolution, driven by the digitisation and automation of the traditional POD process. Electronic proof of delivery (ePOD) has become increasingly common, helping to make the entire delivery process more efficient.
In this article, we look at what ePOD is, how it is being used, and the wide-ranging benefits organisations can expect when implementing it.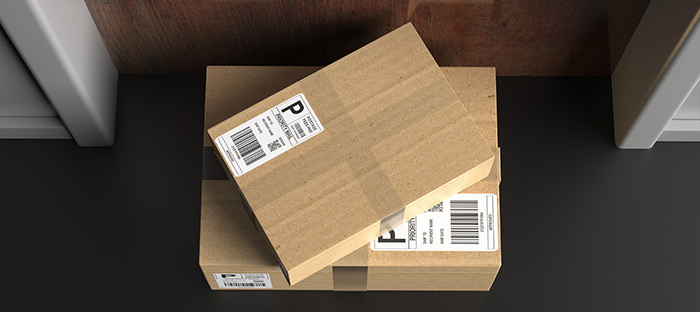 What is ePOD?
ePOD provides essentially a very similar service to traditional paper-based POD, but it is entirely digitised. Instead of a recipient signing a physical record of delivery, an electronic record is created, usually via a mobile app.
Through this software, the deliverer can take photos for proof, obtain a signature, and record any relevant details of the delivery such as time, date, location, and contents of the delivery. Much of this is completely automated, enabling ePOD to offer the same benefits as traditional POD while streamlining the entire process.
Who uses ePOD?
ePOD can be used by any company that makes deliveries. For example, logistics companies, postal services, and so on. Additionally, it can be thought of as beneficial to the recipient, i.e. any business or individual that takes deliveries (so almost everyone and every business on earth). This broad usefulness makes ePOD a technology with a huge amount of potential to boost efficiency across the global economy.
Benefits of ePOD
Reduced reliance on paperwork
A major downside of traditional POD is its reliance on paperwork. Physical documents are difficult to handle, store, and organise, meaning they add to employee workloads and hinder operational efficiency.
Switching to a purely electronic system eliminates much of the reliance on paperwork, leading to simpler administration and greater overall efficiency
Greater accuracy
Another significant challenge presented by physical paperwork is the prevalence of errors. However much training you provide and however careful people are, human error is unavoidable. And mistakes on delivery reports are not just an annoyance, they can lead to legal problems with customers, lost income, problems with accounting, and more.
Electronic records are far less susceptible to human error, as most of the recording process is automated. This means delivery companies and customers alike can trust the integrity of the information and avoid costly errors.
Real-time updates
With traditional POD systems, companies and their customers are often unaware of delivery status, or only receive sporadic updates with a sizable time delay. This can lead to missed deliveries, difficulties in planning delivery routes, and many other challenges.
ePOD enables delivery companies and customers to receive real-time updates about delivery status, estimated time of deliveries, damage reports, failed deliveries, and so on. This makes it easier to coordinate deliveries, improves customer satisfaction, and improves efficiency.
Faster resolution of issues
When relying on paper-based POD systems, it can take time to learn about issues, leading to long resolution times. This can have knock-on effects down the delivery chain, as well as frustrating customers.
With electronic systems, any issues can be flagged and reported, then dealt with immediately. This faster resolution of issues at every stage of the delivery process can help to optimise workflows, reduce workloads for support teams, and improve outcomes for customers.
Simpler invoicing
Slow or inaccurate invoicing can have serious implications for accounting, taxes, and business relationships. For this reason, accurate invoices are one of the most important things for any business to get right, both from the perspective of the deliverer and the customer.
ePOD simplifies the process of invoicing by generating automatic delivery reports and recording all relevant information about pricing and other relevant delivery details in one place, electronically stored for future use.
Reduced costs
The various improvements to efficiency across the delivery process all lead to reduced costs for delivery companies. ePOD enables deliveries to run more smoothly, both in the field and in the office, leading to less strain on workers, fewer unforeseen issues to deal with, and, ultimately, a reduction in operating costs.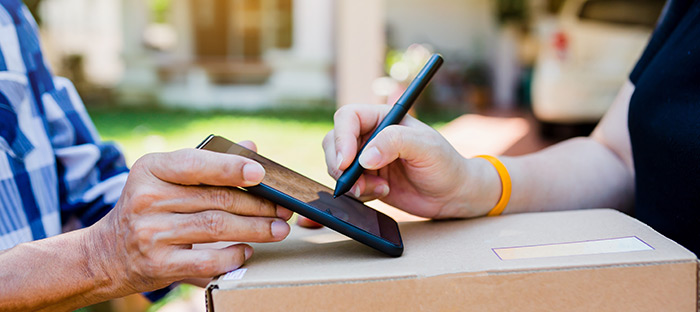 Choose a reliable and proven ePOD solution
Trakm8 is a leading provider of ePOD technology, helping you to simplify, streamline, and improve delivery outcomes for your business as well as your customers.
Beyond ePOD systems, we offer other advanced technology for fleet management, insurance telematics, and fleet optimisation. By offering a range of cutting edge logistics-focused solutions, we can meet the unique demands of any client, no matter your size and business goals. We support everything from small-scale independently run businesses to multinational fleets and household names including the AA, Iceland Foods, and more.
Get in touch with our team today and we'll learn all about your business, fleet and daily operations to decide what telematics devices would provide the most value to you.