As a vehicle leasing, rental or fleet management company, having white labelled products which can be offered to customers is a must. These value-add solutions enable companies to become a one-stop-shop for their clients, helping to increase the strength of those relationships for both parties. Trakm8 offers attractive margins on all its products, along with a great support package.
In addition to white-labelled products, we have a range of solutions which can help improve compliance, safety and productivity.
Our solutions for the vehicle leasing, rental, and fleet management sector include:
White-Labelled Solutions
We are experts in providing white-labelled products to vehicle leasing, hire and fleet management companies. Our telematics, driver behaviour, and vehicle health alerts are all available as products you can sell under your own branding. We provide out-of-the-box products and bespoke solutions tailored to your specific needs.
Please fill out the enquiry form below or contact us on info@trakm8.com for further information.
Improving vehicle compliance with Trakm8 can be achieved with: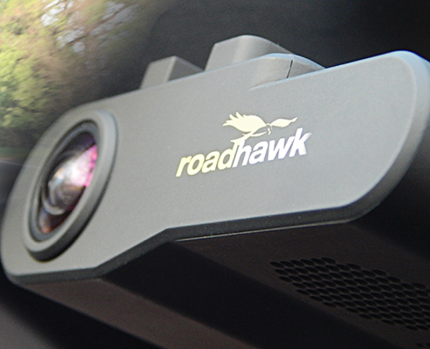 Vehicle walk-around app – A quick and easy way to help ensure that vehicles are roadworthy and safe
Remote tacho download – Access up-to-date information on HGV driver hours and infringements
Dallas key and tacho driver ID – Driver identification made easy, either through a Dallas key or tacho card
Driver, road and public safety should always be on the top of any fleet managers list. We offer a range of telematics solutions which can improve overall safety, these include:
Fleet Telematics with driver behaviour scoring -Proven to cut instances of speeding and improve fleet safety
Vehicle cameras – Proven to cut fleet insurance premiums by 10% and improve road safety
RH600 integrated telematics camera – Proven to cut fleet accident rates by 39% and instances of speeding by 35%
First notification of loss (FNOL) – Improve accident management with near-real-time collision data
Improving fleet efficiency and productivity with Trakm8 telematics solutions can help reduce overall operational costs. Our solutions include:
Driver behaviour scoring and coaching – Proven to cut fuel costs by up to 10% and reduce vehicle wear and tear
Integrated telematics cameras- Proven to improve fuel efficiency, reduce wear and tear, and cut accident rates
Fleet optimisation and route planning – Proven to cut fuel costs by up to 20% or improve productivity by up to 30%
Vehicle health and status alerts – Reduce the risk of costly vehicle breakdowns and non-starts with Connectedcare
Electronic proof of delivery (ePOD) – Reduce paperwork, minimise mistakes and speed up your invoicing process
Use our online savings calculator and find out what you could save annually with Tram8 telematics solutions. Alternatively, contact us today to start your free trial.