Successful home delivery service relies heavily on customer satisfaction. Ensuring customer satisfaction means your delivery fleet needs to be running and working as smoothly as possible. Are you struggling to keep track of driver's progress and location? Are customer services forever on the phone with customers discussing the whereabouts of their delivery? A delivery fleet optimisation software such as Insight Optimisation could be the answer.
How Insight optimises home delivery fleets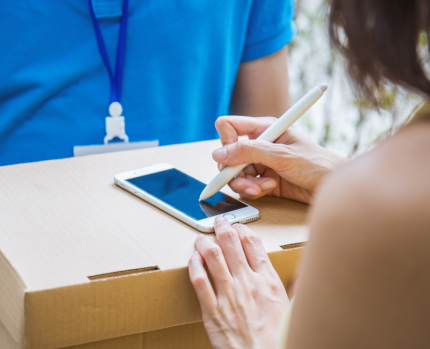 Trakm8's Insight Optimisation offers a range of features and benefits that can make a fleet managers life easier by improving overall fleet performance. These features and benefits include:
Powerful fleet optimisation
Advanced route planning and optimisation
Single depot, multi-depot & integrated fleet management
EPOD
Insight Optimisation can create the most efficient routes for your drivers' deliveries based off capability, traffic, customer requirements and more. Whilst EPOD (electronic proof of delivery), provides customers with valuable information such as who has signed for their delivery or where it was delivered.
Fuel costs have been proven to decrease by up to 20% whilst productivity has seen increases of up to 33% once Insight Optimisation has been implemented. Use our online savings calculator to find out how much you could save annually. Alternatively, take a look at our case studies or Get in touch today to start your free trial.