Managing a logistic fleet that just doesn't seem to be working to its full potential? Third party logistic companies perform the logistic processes on behalf of manufacturers and distributors, therefore, the pressure to ensure that your fleet is delivering the best service possible is high. As a 3PL (third party logistics), ensuring your customers are happy actually relies on ensuring that you can keep their customers happy.
Why Insight can help optimise third party logistics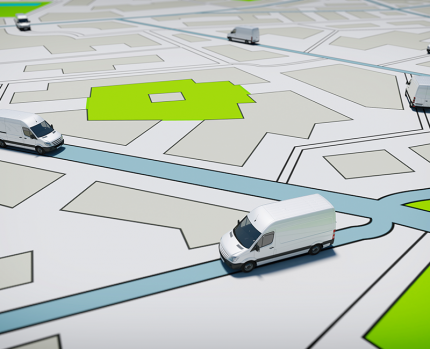 Here at Trakm8, we fully understand that ensuring you are providing the best possible service doesn't boil down to just one factor, it's a combination of factors. That's why Insight optimisation boasts a range of features and benefits. These include:
Powerful fleet management
Advanced route optimisation & planning
Single depot, multi-depot and integrated fleet optimisation
ePOD
With Insight Optimisation all the hard work is done for you, the software will automatically create optimised routes based the off number of deliveries/collections, location of these deliveries/collections, customer requirements and real-time traffic information.
Electronic proof of delivery reduces the risk of human error such as the loss or damage of delivery proof. Whilst freeing up driver time, allowing them to work more efficiently.
Insight Optimisation has been proven to reduce fuel costs by up to 20% and increase productivity by up to 33%. Use our handy savings calculator to find out how much you could save by using Insight Optimisation. Alternatively, take a look at our case studies. Get in touch today to start your free trial.