The Direct Vision Standard, which comes into force in Greater London from March 2021, measures how much an HGV driver can see directly through their cab windows. This indicates the level of risk to vulnerable road users, such as people walking and cycling, near the vehicle. Applying to all heavy goods vehicles over 12 tonnes (GVW), the new regulation introduces a star rating system based on what is directly visible to the driver from the cab, without the use of additional mirrors or cameras.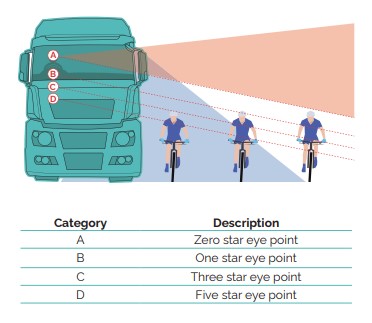 Vehicles that don't have good direct vision (at least a 'one star' rating) will face fines of £550 per day. The HGV safety permit scheme will be in operation 24 hours a day, every day of the year. Transport for London have a handy checker to find out the star rating for your HGV/s by entering the VIN, click here to check your fleet.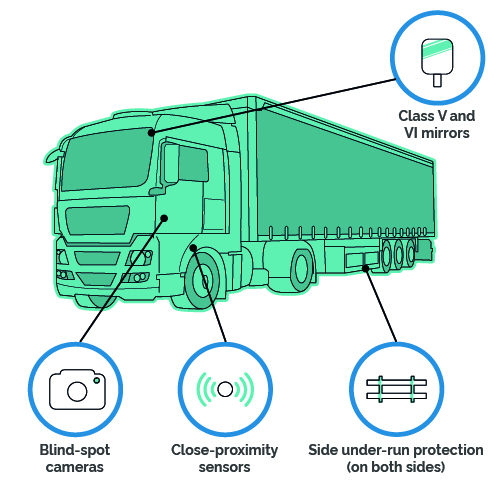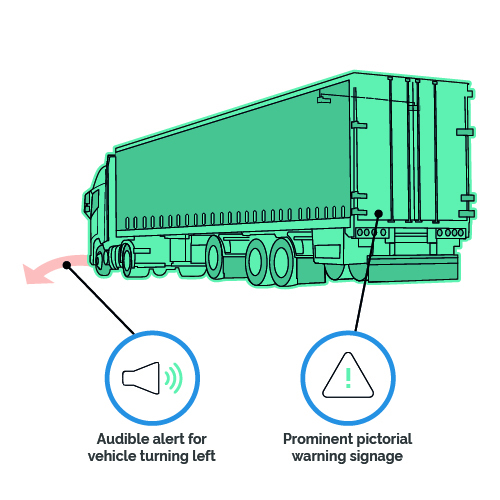 Trakm8 has a number of fully interoperable products that will help reduce the risks for drivers, cyclists and pedestrians which meet the Direct Vision Standard.
For example, our Blind Spot Detection System provides drivers with visual and audible proximity alerts, stopping accidents in their tracks. Our RoadHawk CAM series cameras are water, dustproof and are available with IR night vision, sun reflection hoods, plus external speakers alerting other road users when the vehicle is reversing. These systems are brought together with a RoadHawk Digital Video Recorder and TFT monitor, allowing the driver unparalleled vision.
By selecting Trakm8, you can not only ensure interoperability and upgradeability, you can easily add the latest in telematics solutions, increasing driver safety, saving costs on fuel and making fleet maintenance even easier.
By going with a trusted solutions provider in order to make sure fleets are Direct Vision Standard compliant, you can reduce your admin and help prevent avoidable accidents on the road.
To find out how Trakm8 can help you become compliant with the Direct Vision Standard, please complete the form below.