Are you looking to optimise your last mile delivery fleet?
As a last mile delivery courier, the aim is to deliver goods to their final destination as quickly and efficiently as possible. Over the past 12 months, e-commerce has boomed thus resulting in a massive boom of last mile delivery.
Trakm8 fleet optimisation software boasts many benefits which makes it the perfect companion for a range of sectors including last mile delivery.
Improving last mile delivery with Insight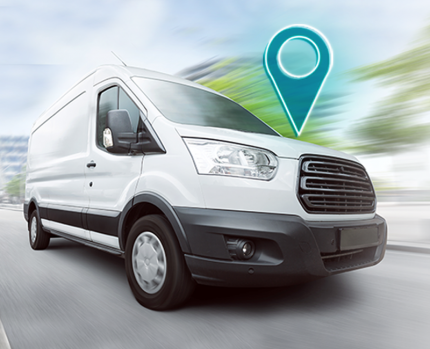 There are many ways in which you can ensure that your last mile delivery is as effective as it possibly can be, and they don't always have to be drastic measures such as having warehouses in major cities.
Here at Trakm8, we have developed a last mile delivery optimisation software, Insight Optimisation. This software can help optimise delivery routes to ensure that your drivers avoid traffic and deliver packages on time. Other benefits of Insight Optimisation include:
Increase fleet productivity
Insight Optimisation has been proven to reduce fuel costs by up to 20% and increase productivity by up to 33%. Use our handy savings calculator to find out how much you could save with Trakm8 fleet optimisation software. Still not too sure? Fill out the online form today to start your free trial, alternatively, take a look through our case studies.